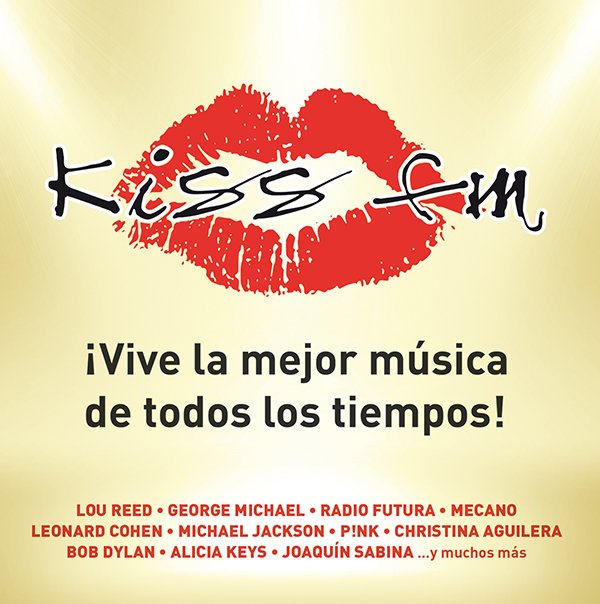 El nuevo recopilatorio de Kiss FM sigue la estela de los exitosos recopilatorios de 2007 y 2008 que alcanzaron el disco de platino. Un repertorio que hace un repaso a los últimos 40 años de la mejor música nacional e internacional.
Artistas emblemáticos de la historia de la música como Lou Reed, Bob Dylan, Leonard Cohen, Elvis Presley o Michael Jackson, grandes estrellas de los 80 como The Bangles, Cindy Lauper, Terence Trent D'arby o George Michael, algunos grandes artistas de los 90 como Whitney Houston, Britney Spears, Anastacia o Christina Aguilera, de los 2000 como Outkast, The Fray o The Script, de la actualidad como Sia, Pink o Pharrell Williams y algunos de los más importantes artistas españoles como Mecano, Radio Futura o Joaquín Sabina conforman un doble cd y álbum digital imprescindible que además es un regalo perfecto para estas navidades
1. Survivor – Eye of the tiger
2. Anastacia – Left Outside Alone
3. Elvis Presley vs. JXL – A Little Less Conversation
4. Toto – Africa
5. Terence Trent D'Arby – Sign your name
6. Natalie Imbruglia – Torn
7. Outkast – Hey Ya!
8. Pharrell Williams – Happy (from "Despicable Me 2")
9. Train – Hey, Soul sister
10. Magic! – Rude
11. P!nk – Try
12. The Fray – How to save a life
13. James Arthur – Impossible
14. Patti LaBelle – Lady Marmalade
15. The Jacksons – Blame it on the boogie
16. The Bangles – Walk like an Egyptian
17. Tequila – Rock And Roll en la plaza del pueblo
18. Leiva – Terriblemente cruel
19. El Canto del Loco con Amaia Montero – Puede ser
20. The Script feat. Will.i.am – Hall of fame
1. Lou Reed – Walk On The Wild Side
2. Alicia Keys – Fallin'
3. Bob Dylan – Man gave names to all the animals
4. Fairground Attraction – Perfect
5. George Michael – Faith
6. Toploader – Dancing in the Moonlight
7. Britney Spears – …Baby One More Time
8. The Weather Girls – It's raining men
9. Mecano – La fuerza del destino
10. Radio Futura – Veneno en la piel
11. Michael Jackson – Thriller
12. Sia – Chandelier
13. Cyndi Lauper – Time After Time
14. Men At Work – Who Can It Be Now?
15. Christina Aguilera – Beautiful
16. Leonard Cohen – First We Take Manhattan
17. Whitney Houston – I will always love you
18. George Ezra – Budapest
19. Joaquín Sabina – Por el bulevar de los sueños rotos
———————————————-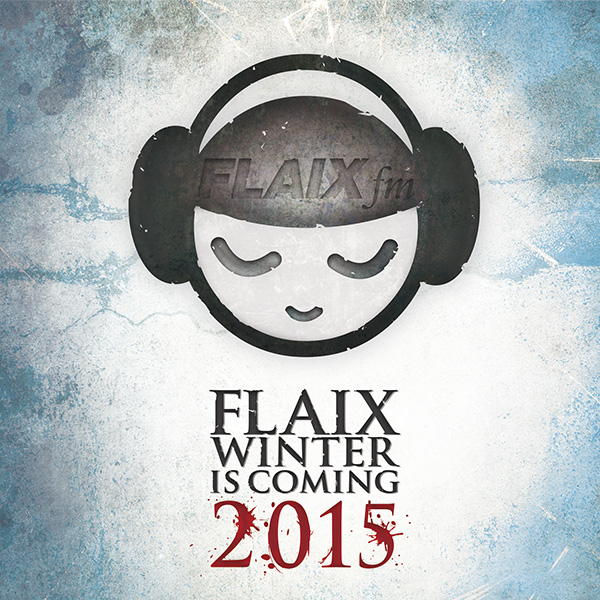 Flaix Winter es el recopilatorio Dance que todo el mundo espera. Una selcción con todos los éxitos de la emisora Flaix. Flaix Winter incluye éxitos recientes, nº 1 en ventas y las mejores canciones de Dance, como lo último de David Guetta, Robin Schulz, Pitbull, Calvin Harrris o Tiesto. Un tracklist espectacular que hacen de Flaix Winter el disco Dance más completo de 2014.
CD1
1 DAVID GUETTA FEAT. SAM MARTIN- LOVERS ON THE SUN
2 FLY PROJECT – TOCA TOCA
3 MARSAL VENTURA – LEGEND
4 PITBULL FEAT. JOHN RYAN – FIREBALL
5 ANDERS NILSEN – SALSA TEQUILA
6 OLIVER HELDENS & BECKY HILL – GECKO (OVERDRIVE)
7 MARTIN TUNGEVAAG – WICKED WONDERLAND
8 DJANE HOUSEKAT FEAT. RAMEEZ – GIRLS IN LUV
9 AFROJACK & MARTIN GARRIX – TURN UP THE SPEAKERS
10 INNA FEAT. J. BALVIN – COLA SONG
11 AVICII – LAY ME DOWN
12 MAGIC! – RUDE ( ZEDD REMIX )
13 DEORRO – FIVE HOURS
14 ELENA FEAT. GLANCE – MAMMA MIA
15 ARONCHUPA – I'M IN ALBATROZ
16 DJ FRESH VS JAY FAY FEAT. MS DYNAMITE – DIBBY DIBBY SONG
17 SIA – CHANDELIER
18 KREWELLA – ENJOY THE RIDE
19 BORGORE & SIKDOPE – UNICORN ZOMBIE APOCALYPSE
CD2
1 LILLY WOOD & THE PRICK – PRAYER IN C
2 CALVIN HARRIS FT JOHN NEWMAN- BLAME
3 GEO DA SILVA & JACK MAZZONI- AWELA HEY
4 TIESTO FEAT. MATTHEW KOMA – WASTED
5 SASHA LOPEZ FEAT BROONO & ALE BLAKE – KISS YOU
6 BINGO PLAYERS – KNOCK YOU OUT
7 DIMITRI VEGAS & MARTIN GARRIX & LIKE MIKE – TREMOR
8 OLIVER $ & JIMI JULES – PUSHING ON
9 ALLE FARBEN FEAT. GRAHAM CANDY – SHE MOVES
10 POLINA – FADE TO LOVE
11 SWANKY TUNES FEAT. RAIGN – FIX ME
12 MIKE MAGO & DRAGONETTE – OUTLINES
13 AREA FEAT. SAM DARRIS – LIKE A DEVIL
14 ZHU – FADED
15 WATERMÄT – BULLIT
16 ABEL ALMENA & SERGI DOMENE FEAT. SANDER CLASEN – IT'S YOUR LIFE
17 PANZER FLOWER FEAT. HUBERT TUBBS – WE ARE BEAUTIFUL
18 ANLORA FEAT. DJ PROJECT – HARD ON YOU
19 WANKELMUT & EMMA LOUISE- MY HEAD IS A JUNGLE